Ian's Home Page: updated November 2018
This site has just been moved to a new free hoster, so expect a few surprises for the moment.
What am I doing just now? I have started studying again and I am working as a therapist seeing clients in Glasgow. Currently I am a UKCP accredited Core Process Psychotherapist having gained an MA in Buddhist psychotherapy practice with the Karuna Institute. (see www.glasgow-therapy.co.uk)
So you think you need Microsoft Windows XP, Office & Internet Explorer?
All my work if done with Ubuntu Linux, I use Try OpenOffice.org for word processing, spreadsheet, presentations &images & Mozilla for browsing, mail, newsgroups & making web pages. All open source.
Early Music Instruments for sale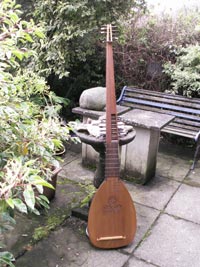 or contact: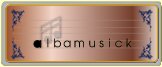 Chambered Cairns and the like
South West of Scotland Windsurfing
Flamenco events around Glasgow, guitar, dance classes, palmas
Recipes - clootie dumpling, oatcakes and biscuits so far.
Gypsies of 16/17 Century Scotland and elsewhere- 100s of pages awaiting xhtml coding
Strang/Lawson Family Tree New site updated September, 2015.
(The old site here. - but I advise against this. It may help if you have an old url.)
Linux: Includes:
Run GedSite in Linux wine and interface with GRAMPS Linux genealogy program.
Converting The Master Genealogist v7 to GRAMPS with tmg2gramps.
Running The Master Genealogist with Crossover (which includes wine), also notes on use with ParallelsWorkstation, Win4LinPro and the free emulator qemu.
Sam Eyck artist extraordinary
The Janek Latosinski Charitable Trust: www.TJLCT.org.uk
E-mail me if you have any ideas.
I've tried to tell you the sorry tale of sewage as well. Become a member of SAS.
So far they have helped to secure full UV treatment at Fraserburgh & a clean-up at Aberdeen Harbour.